My bikes 2 year 12,000mile service has just been completed by a local independent BMW technician and I thought the results and costs would be of interest to others.
There have been reports that some BMW dealers have implied that the CVT rollers, clutch, final drive chain and sprockets need to be changed at 12,000 miles to maintain the warranty. These items were not worn and the final drive chain did not even require adjustment.
The CVT drive belt was well worn and a major expense. A Mitsuboshi belt bought via BMW costs £250 (including VAT at 20%) but can be obtained from other good parts suppliers for a round £125. Non Mitsuboshi belts can be obtained direct from China for £40, but require a leap of faith I could not make.
Drive Belt Part Numbers: BMW 24827729767, MITSUBOSHI 2777001.
Belt height: 16.9mm, Belt angle 28°, Belt length 894mm, Belt width 32.4mm.
The service required 3 hours labour + Mitsuboshi CVT belt, oil, spark plugs, brake fluid, filters and coolant. Total cost £355 + VAT. Using BMW supplied parts and a BMW dealer, the service would cost around £580 + VAT.
Shortly after the service was due the rear wheel bearing collapsed, resulting in another large bill as the remaining ball bearing outer ring was time consuming to remove without damaging the hub. The following parts were required:
40 x 62 x 23mm Sealed Needle Roller Bearing (NA4908ARS 2RS)
40 x 68 x 15mm Sealed Ball Bearing (FAG 6008 2RSR)
50 x 62 x 7mm Driveshaft Oil Seal Double Lipped
40 x 1.5mm Sprocket O Ring
34 x 48 x 8mm Chaincase Cover Oil Seal Double Lipped
These parts cost £50 + VAT or around £90 from a BMW dealer.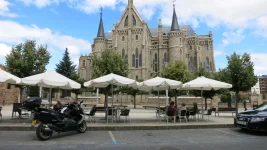 Last edited: